Vernon Corea (1927 - 2002) was a pioneering broadcaster with Radio Ceylon/SLBC and the BBC. He was the BBC's Ethnic Minorities Advisor in the late 1970s-1980s. His grandson was diagnosed with autism spectrum disorder in the United Kingdom. Vernon Corea fully supported the Autism Awareness Campaign. He was present at the first ever service for autism at St.Paul's Cathedral in London in 2002 Autism Awareness Year. He was also a Lay Reader at Emmanuel Church in Wimbledon, South West London and at Christ Church Gipsy Hill in South East London. Vernon Corea was a frequent guest on 'Thought For the Day' on BBC Radio 2.

He wrote these prayers remembering people with Autism and Asperger's Syndrome all over the world.

Autism is on the rise in the United Kingdom and across the world, it is now a serious health and education issue facing our nation.

A Prayer for the Autistic Community

Gracious Father,
Thank you for giving us your Son
To teach us and forgive us.
He suffered and died for us,
And while he was on this earth
He healed the sick
And touched the lives
Of everyone.

We now commit the lives
Of all autistic people in our nation
Into Your loving care.
We ask you to lay Your hands on them
And give them Your peace.
Give them the power of the Holy Spirit
To make them whole.
In Jesus Name, Amen.

From a Child -

Jesus,
Thank you
That you are there for me
There are many things I'd like to do better-
Like speaking and writing.
I ask you to help me.
You have already helped me in many ways.
Sometimes I see the world in pictures -
I like to draw, to watch TV.
I like to do many more things,
Which I can't do.
So please lay your hands on me
And bless me.
Be with me Lord Jesus
At home and in school.

Thank you for my parents, my family,
My teachers and support workers
And all those who are helping me.
Thank you Jesus, Amen.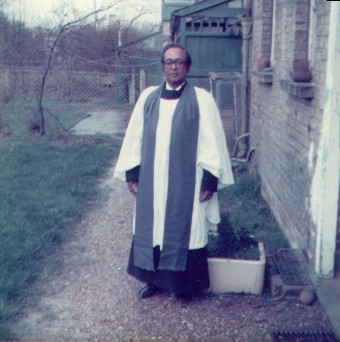 Vernon Corea was a Lay Reader in Wimbledon, England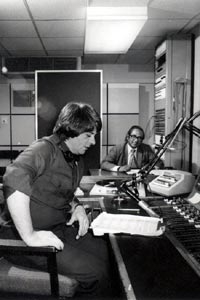 Vernon Corea presented 'London Sounds Eastern' (Produced by the late Keith Yeomans) on BBC Radio London 206 in the late 1970s and 1980s.